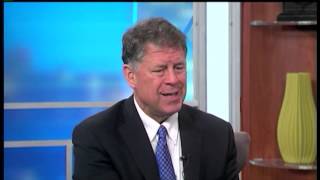 Watch Migraine Headache Relief Video
If you have suffered with migraines and chronic headaches, you have new hope for help, management and for many complete relief. No one wants to hurt. Migraines can be debilitating and literally change your life for the worse. The new question is how many days do you live without pain?! You know how bad it can be, few others really realize just how bad hurt can hurt. For many, losing 1-5 days out of the month is common. If you suffer with chronic headaches or migraines you sometimes work to somehow manage to stay alive long enough for the pain to go away. You tolerate it because you have not had another choice. Pain meds can help. But then we now know that your body will compensate and increase the pain to the point of overcoming the pain blunting effects of those meds. There is even a condition called medication overuse headache brought on by the chronic use of pain meds.
Not only this, your family and friends suffer with you because you are not in their lives when you have to retreat to a dark room with as little noise as possible to ride out the pain.
Mary Todd Lincoln was so difficult during her bouts with migraines that President Abraham Lincoln considered committing her to an insane asylum!
You Have Probably Sought Other Care
Virtually all chronic headache sufferers have been through the full range of the medical community seeking help. The most frequent number of healthcare providers sought out by our patients prior to them seeing us is six. This has been part of the search to rule out all types of serious conditions that can cause headaches. When nothing in particular is found except perhaps some triggering foods, allergies, events or even menstrual cycles for women, many are forced to live under this constant shadow that sometimes colors life black.
Today, this compromised life can usually be brought out of the dark into the light of a life well lived out of the darkness both figurative and literal of pain.
New research has shown us a new way. We now know that a healthy chewing mechanism, your jaw joints and teeth, and balanced normally functioning muscles in the head and neck area are part of your equation to a normal life. How can this be!?
The answer was found in that the nerve that innervates the teeth and jaw joints and chewing muscles is the same one that is the source of 100% of headaches. This is called the trigeminal cervical ganglion. The reality is that you virtually have to have a trained dentist who understands all these different pieces and parts of your body and how they function properly to conquer the pain and get off those medications that can cause kidney and liver damage with chronic use. There is a reason why the maximum adult dose of acetaminophen is now 3000 mg a day. Even that is dangerous as after 100 days of continuing use of 2 max strength acetaminophen 3X a day will begin to show the signs of kidney damage!
Recently Botulism toxin has been advocated and used to decrease muscle contraction forces with resulting decrease in migraine pain. But there is a problem with this approach long term – you still haven't gotten to the reason why. You are only treating symptoms, not the cause.
Our new solution gets to the root of the cause and treats you without drugs, shots or surgery. We treat you in the new field of dentomandibular sensorimotor dysfunction and the pain that comes from it: migraines, chronic headaches, pain in the muscles of the head and neck and jaw points, also known as TMJ.
Are we perfect? No. No one in healthcare practice is perfect, But here is what we can say: we may not be able to make you 100% well, but we can say we make a significant difference in those afflicted 95% of the time.
How Do We Begin?
Initially, we take a thorough history of your problem and all the ways you have attempted to handle it in the past. Then we make measurements of your function and dysfunction using computerized analysis of how your teeth come together and the range of motion of your neck. We check your muscles for points of soreness and triggers that are points that can refer pain and alter your posture.
Then we'll discuss our findings with you. If you are a candidate for this type of care, then we'll begin a series of treatments designed to balance the muscles, remove trigger points, and harmonize your dental functional bite. We use similar physical medicine modalities as used on world-class athletes to rehabilitate their injuries. These include ultrasound, manual massage and trigger point removal, cold laser, microcurrent therapy, dental forces modifications and nerve channel re-training to get normal firing of nerve pathways. It also includes exercises and more for you to do at home. Our patients tell us that these really help to heal faster. They really like that they have some control over their therapy in getting well.
Naturally we'll work with any other healthcare practitioner you are currently working with to ensure proper care.
How Successful is This Care?
Typically we are able to eliminate or reduce the headaches to a level you can easily manage. Not all cases are cured, but nearly 95% move into the range of success of greatly reduced incidence and severity and often elimination. Our patients tell us that when they have a headache hinting at returning, they use the home care methods we teach to hold them off.
Your Next Step:
Call or email us and ask for an evaluation for your headache issues. Our team of dental health counselors are here to answer your questions and take care of you. We have helped many conquer their pain. May we suggest that you contact us right away so you can get on the road to recovery.
Related Articles